iOS:
- Mail App or Files (your iCloud storage):
- tap the Blue highlighted name of the song/playlist
- tap the iReal Pro backup file, then Share button on the bottom left and select iReal Pro (listed in the
available apps but you may need to swipe across to find the app)
- Dropbox: open the iReal Pro file, tap on the 3 dots on the top right, select Save to device and choose iReal Pro or Open in... and select iReal Pro. (In older Dropbox version, tap on the file, on the top right, tap on Share, Export and select Copy to iReal Pro)
Android: From email, Dropbox or Google Drive, open the file with iReal Pro.
(Android emulators see
this
)
macOS:
- Mail app: control-click (right-click) on the iReal Pro file, choose Open with iReal Pro or drag the file on to iReal Pro on the dock
Or Save the file, then from its location you saved to, either
- drag and drop on to iReal Pro in the dock
- or drag to the playlist area in iReal Pro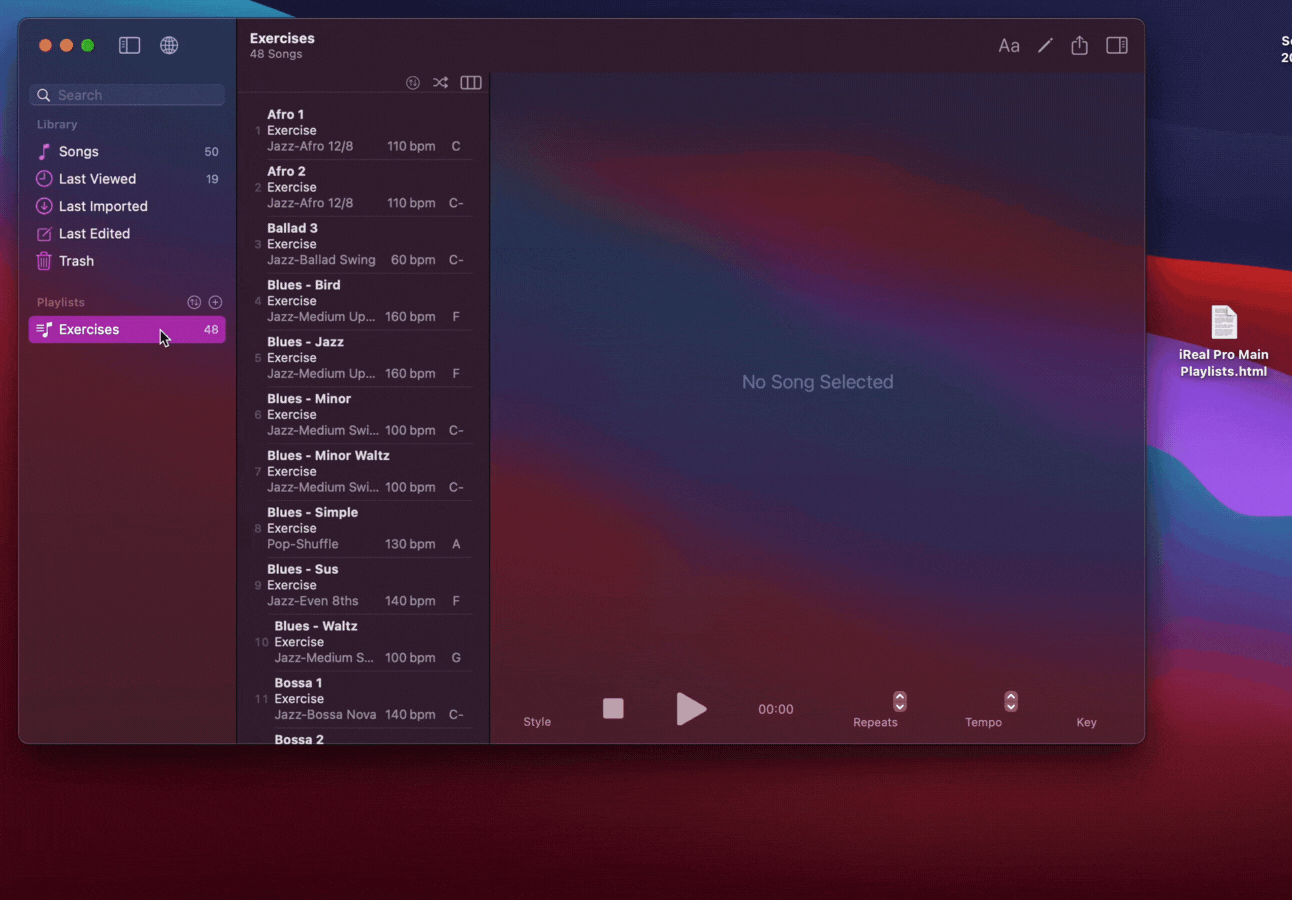 You can also double-click on the file, your default browser will open showing the song/playlist name as a link, click the name to import into iReal Pro.
Safari might not work the first time you do this, as it needs full access enabled:
System Preferences > Security & Privacy > Privacy > Full Disk Access and add Safari,
then try again