To import the whole backup from the email, tap and hold the BACKUP.html file.
Tap Share.
Tap on iReal Pro.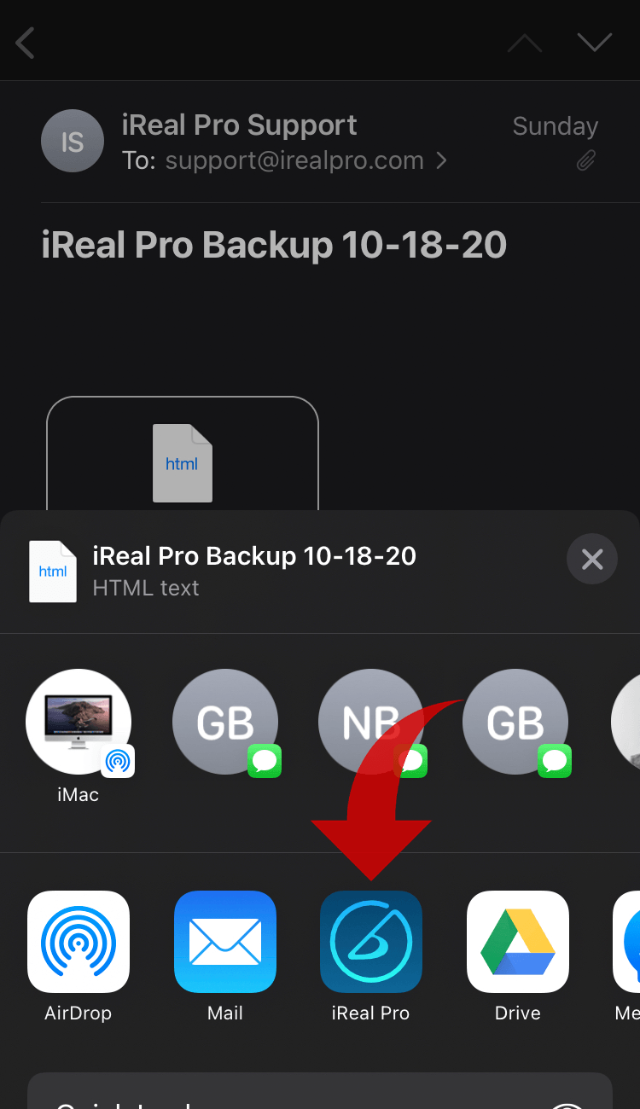 To import the backup from Dropbox, open the file, tap on '...' on the top right and select the Export button.
Tap on iReal Pro or tap Open in...-> iReal Pro.
In Files -> iCloud Drive, tap on the html file, then the Share button at the bottom left and select iReal Pro